MIDDLETOWN — The Badin High School girls basketball team was in this sort of a situation before.
In the sectionals. Against rival Fenwick. Behind.
The Rams scored the final nine points on Monday night to come back and defeat the Falcons 39-36 for a Division II sectional title at Middletown's Wade E. Miller Arena.
"The girls didn't quit," Badin coach Tom Sunderman said. "One of the things that we talked about — the last film I watched today — was our game last year against (Fenwick). I told the girls, 'This is the exact minute last year. We were down 29-22 with about 4 minutes to go in the game.' And we came back and won.
"You've got to believe that we can repeat what we did last year," Sunderman added. "We just had to play it possession by possession."
Badin (16-9) moves on to face Roger Bacon for a chance at a district title on Saturday at Mason. It's the first visit to the district title game for Badin since 2017 and the first time in Division II since 2004.
The Rams saw glimpses of last year's sectional bout against the Falcons in which Badin came from behind to knock off its Greater Catholic League Co-ed rival 36-34 in similar style.
The Rams have now won nine out of their last 10.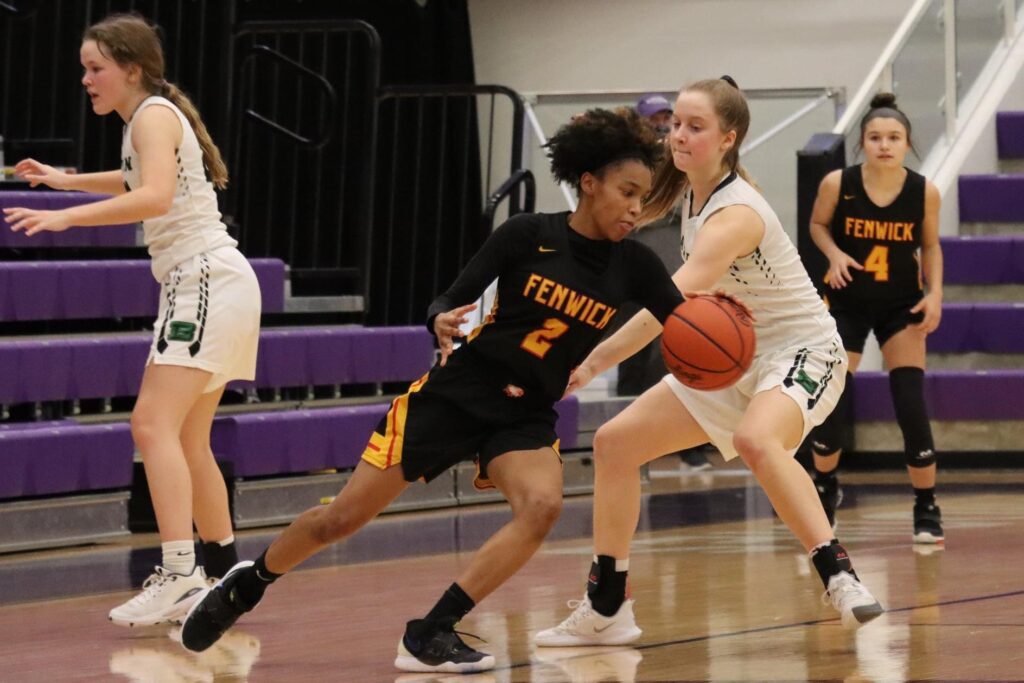 "We know that we can score points," Sunderman said. "Today we struggled to score partially because we were forcing some shots that weren't normal shots that we usually take. But we talked about if we want to make a run in the tournament, it has to come from our defense."
With just over four minutes left to play, the Rams got some of that defense to stand out, while junior Jada Pohlen, senior Lizzie Meyer and junior Mahya Lindesmith provided the final offensive spark down the stretch.
Badin held Fenwick, which maintained the lead for the majority of the game, to just 3 points the rest of the way.
Pohlen scored 14 points for the Rams, while sophomore Erin Beeber had 11 and Meyer and Lindesmith added seven apiece.
Senior Emily Adams tallied a game-high 24 points to pace the Falcons, which finished the season at 14-11.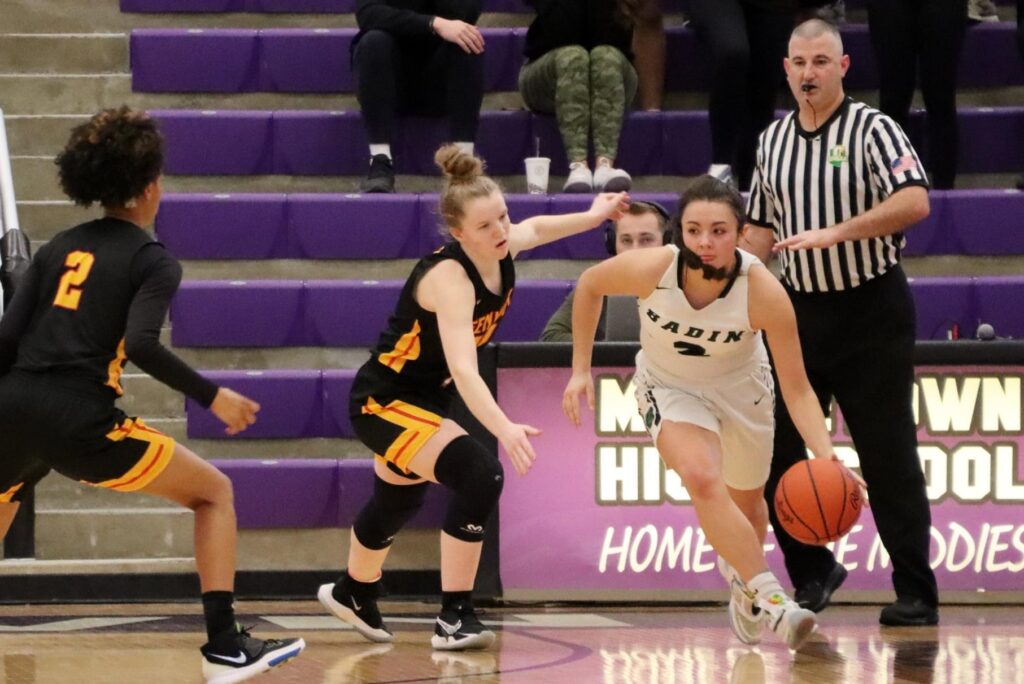 "It's going to be physical against them," Falcons coach Scott Dalton said. "Even in the regular-season games. You saw this last year in the tournament.
"It's just the game of basketball," Dalton added. "We had some kids in foul trouble, we had some stupid fouls, we had a technical foul, we had some calls that didn't go our way, and we turned the ball over. We just couldn't get over that. We're going to get over the hump."
Fenwick owned an 8-4 lead after one quarter, but Badin knotted it up at 15-all midway through the second. The Falcons did take a 25-19 lead into the half.
"I guess it was like a repeat of last year," Pohlen said. "Just like my coach says, 'We don't give up and we have heart.' I think that we wanted it more than them.
"We like to make it interesting," Pohlen noting that it was nice to have a decent crowd for support. "Our fans always like the underdog, comeback story. We definitely weren't hitting our 3-pointers like usual, but we had some good drives — and that's what makes us dangerous."
Badin never let the game get away in the fourth before reeling off the final nine points to secure the victory.
Both squads split a pair of regular-season contests — Fenwick taking the first one 53-47 at Badin on Dec. 5 and the Rams downing the Falcons 50-44 on Jan. 9 at Fenwick.