CINCINNATI — Trevor Allen isn't the type to just hand the ball over. The Cincinnati Christian Schools junior pitcher is perfectly fine taking the lead role.
"I like when the game is in my hands when I'm pitching," Allen said. "I like to put my guys on my back."
Allen tossed a one-hitter and notched 10 strikeouts, and his teammates backed him up at the plate as the Cougars knocked off Miami Valley Conference and Butler County foe New Miami 9-0 in a Division IV tournament bout on Monday at Wyoming.
"After the first inning, I felt good," Allen said. "I felt like I was getting more and more in the groove, and I definitely found it."
Cincinnati Christian moves its record to 16-9 and will face Cedarville on Wednesday, May 26. TOURNAMENT BRACKET
"We did what we needed to do to advance," CCS coach Tony Witt said. "A lot of these guys bunt, run, steal — that's what we did today. It took us that to get our runs. That's what it took to beat New Miami."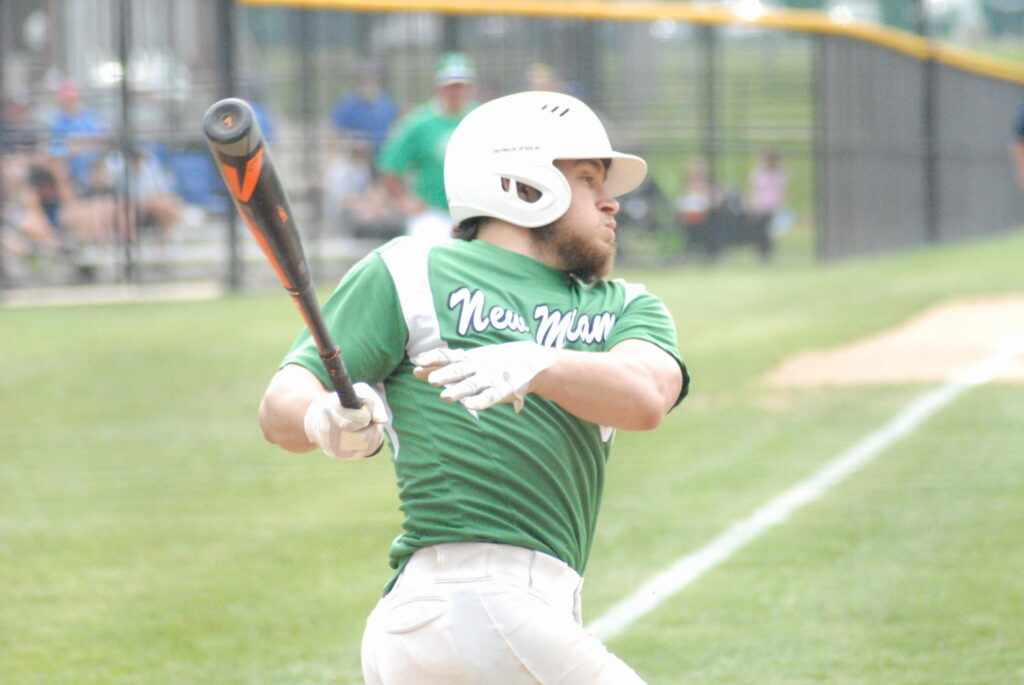 New Miami, which graduates four seniors in Donovan Howard, Trey Robinette, Noah Winkler and Jasiah Matthews, finished the season at 7-10.
"We went up against an excellent pitcher," Vikings coach Donnie Howard said of Allen. "When you can't hit the ball, and when they do hit the ball, that's what happens.
"But we get to look at our younger kids now," Howard added. "This is what the future of our baseball team will rely on is our younger guys. With the four seniors that are leaving, I appreciate their leadership and what they've been able to teach the younger guys. They taught them a lot of things."
The Cougars got off to a 2-0 lead after one inning. Both programs went scoreless in the second, and Cincinnati Christian was able to tally at least one run in each of the last four innings while feeding off of Allen's consistent performance on the mound.
"Trevor has been the guy all year long," Witt said. "Every time you hand him the ball and say, 'Here you go, Trev. Go get it.' He's pitched in all of our big games."
Allen only walked four batters and gave up the lone hit to Robinette late in the game.
"These guys were no team to sleep on. We know how they can play," Allen said of New Miami. "So I just knew that I had to go up there and do what I had to do."
Alex Bertrum, Tim Carangi, Caden Glenn and TJ Selvie each collected two hits for the Cougars. Glenn and Bertrum had three RBI apiece.
"What we feed on is our motto — 'It's an attitude. Get one,'" Allen said. "When we're up at the plate, we're swinging with an attitude. We're swinging the bat like we know how to. We're swinging not only for ourselves but for the guys next to us. It's a team thing. It's a work ethic. It's a motto. It's a mindset that we play by."
"We can't let the seniors walk and have them take that uniform off," Witt added. "Our goal is to get these seniors past the regional final game. And I think we have the talent to do it."